How was your Fourth of July?
Hope it was very patriotic and full of family, fun, and gratitude.
painting by John Trumbull, 1817-18
Ours was great!
We had a lazy morning and slept in. Then we met Levi's parents and Great Grandma and Grandpa Kidd at the Golden Corral in Boise for Great Grandma Kidd's birthday lunch. After we were sufficiently stuffed and managed to roll ourselves to the car, we we headed over to Levi parents to play some card games, like Killer Bunnies, and BBQed. The boys love to eat Grandpa Mitchell's BBQ.
Oh look here he is...remember it is not the size of your BBQ that matters, but how good the food tastes!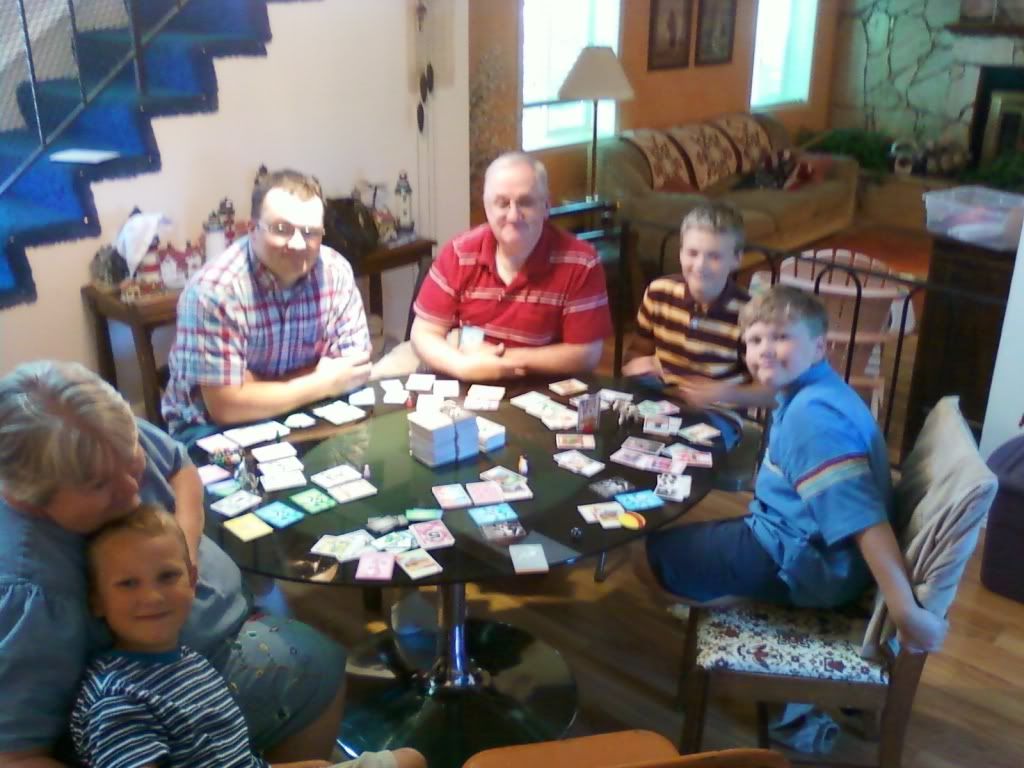 Here we are LETTING Levi win at Killer Bunnies.
Then we headed out to The Dairy Queen in Meridian to watch the Meridian Speedway fireworks from their parking lot. It was a really nice fireworks display. Twice as long and bigger fireworks than the God and Country Festival display we saw on Wednesday.
I was thinking while I watched both firework displays,had any of them been tested over Lake Havasu, where my Grandmother and Great Grandmother live. So, Grandma you are not so very far away in thought as you are in miles.
Aren't they cute? They were even cuter a few moment later, all asleep in the car.
So glad Levi was home for this weekend!